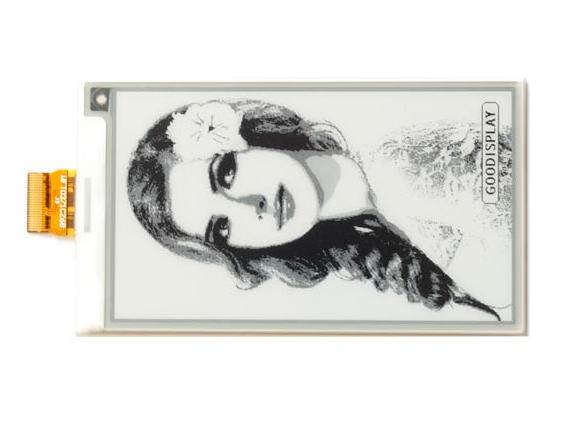 Epaper display from Good Display: GDEW0371W7 3.7"
Resolution
Refresh time:
Active size:
Shades of gray:
Cale-idf classname:
416x240
3500 Millis
81.5*47
4
GDEW0371W7
Description
This is an E ink E paper display panel, 3.71 inch, 416x240 resolution, 4 Grayscale, 24 pins FPC connection, optional FPC connector, communicating via SPI interface, with embedded controller and on-chip stored waveform, supports black and white. It's IC Driver is
UC8171
. In view of so many advantages: ultra low power consumption, near 180 degree view angle, readable under sunlight,
Still not supported in Cale-idf. Please send us this epaper if you want that we add Espressif-IDF support for it.
Purchase link
Please check our
Arduino esp32 C++ Firmware for Epaper
to use the image provided with
CALE
in your ESP32 SPI display. If you want to build a custom Firmware using Espressif IDF own framework we highly recommend to check our
project Cale-Idf
.