Image generation demos
This are renderings generated using CALE engine for different displays.
Using the image gallery component
The image gallery internal API is ideal to use for a photo frame. Each gallery let's you upload up to 10 Mb. of images and on each request the display renders the next one. The render is cached for 30 mins. so if you visit this page later you will see the next image.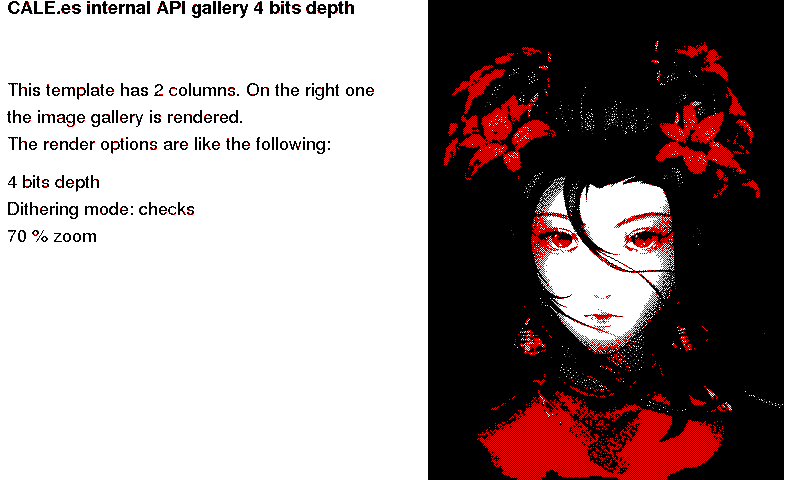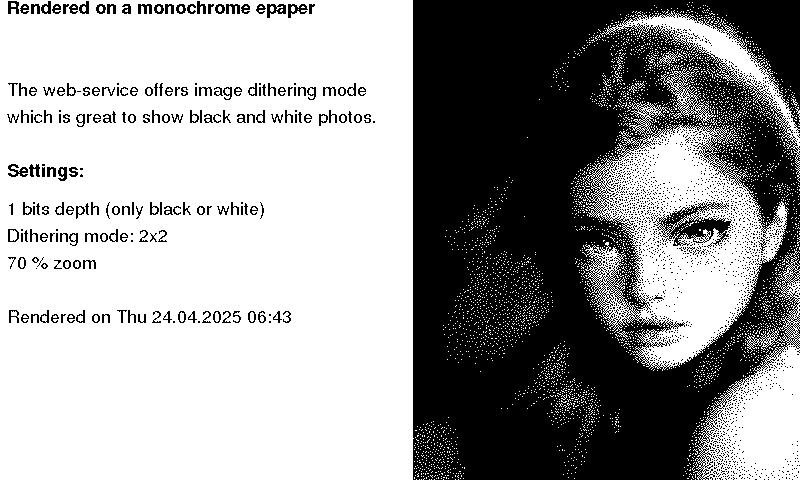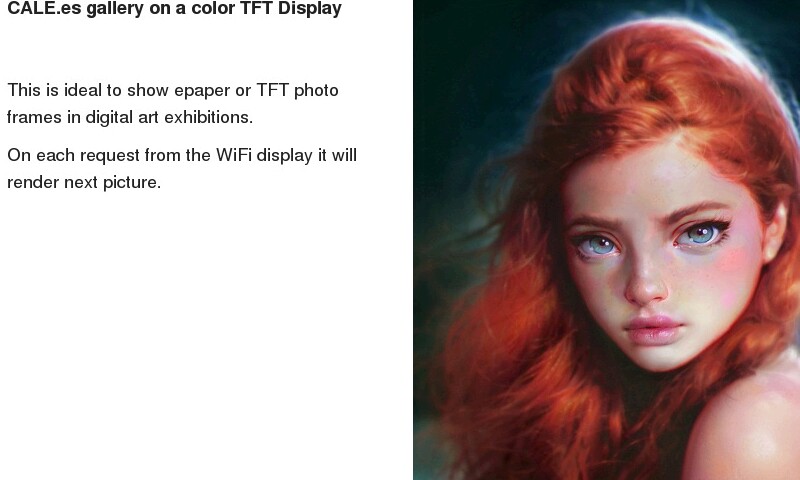 Smaller displays
Using smaller displays is also possible though we recommend using at least 4.2 inches (400x300). With smaller epapers also works but the possibility of rendering something is reduced. This is because we are taking a screenshot of HTML using bootstrap 4 which renders quite good for devices too, but not super small ones, like those with screens that are smaller than 4 inches.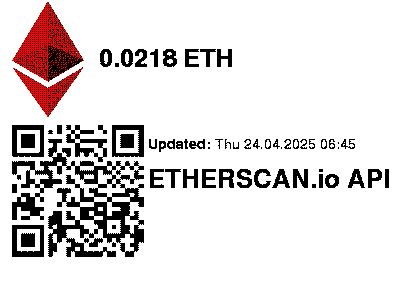 Inkplate 6