EPAPERS

for sale
Practical uses of the ESP32 WiFi epaper display:
Meeting room sign that updates every hour showing next meetings and attendees
Living picture, showing weather forecasts and event calendars
To show rotating digital art using our web-service Gallery module
Use sensors, very low power, like Real-Time-Clock plus CO2, Temperature, and Humudity (Sensirion SCD4X series) and make larger panels for Shops, Gyms, Medical centers and any other targets
On SALE! All prices include EU shipping.
Additional costs apply if they are sent to any country outside EU (Like England for example. Sorry guys you voted for it!)
Offer extended till end of June 2023. There are discounts for
CALE

registered users and collaborators with the project

In order to create our epaper component CALE-IDF we purchased some epapers that now are hanging in our studio and we would like to sell some of them. The prices are shown in €uros but you can also pay in Ethereum, just sending the equivalent offical change-rate at the day of purchase, but we accept payments also with paypal or wire transfers. The price includes shipping and customization with your Screen in CALE and your WiFi settings so you can just open it at home and see it working.
Ethereum payment address:
You can simply scan the QR Address with your wallet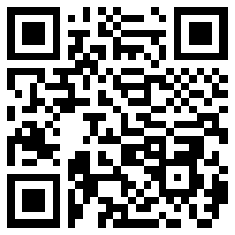 Handcrafted and unique
All this epapers housings are designed by us, they are built by hand with care, and attention to detail.
They are tested and shipped with printed documentation explaining how is the wiring made in case you want to flash a different firmware to the esp32 controller. They also come with a battery that can work for about a month without being recharged. They can be recharged just leaving it connected a full night with a mini-USB to work for another long period. All of them have either a on/off switch or a reset button. They can also be shipped with your desired WiFi access point and password, pointing to your Screen in
CALE.es web-service
, provided you have an account with us.
How to make a purchase
Just register and contact us using the User Get Support option and let us know what epaper you want to purchase.
We will reserve it for you. The sale is closed when we receive the payment in any of the offered channels (Ethereum transfer, paypal, wire-transfer)

Customized for you
Before sending it to you we will customize the Firmware, with your WiFi access point and Screen, and also the update frequency (ex. Every hour).
When the package arrives you can switch it on and see your Screen rendered. Without complications and pre-configured. But if you want to hack your epaper and flash it with customized firmware, we will also send you an A4 printed page, with the wiring details between the ESP32 and the eink display. That way you can use any of our Firmware flavours, CALE-IDF or the Arduino-esp32 version, and make all the custom modifications that you wish.
A video preview